Advantages of SMS Marketing
Targeted Communication
Advertising via SMS can be targeted and produce high rates of response.
Modern Communication
Your customers are reached by means of a modern and effective method of communication.
Realtime communication
95% of SMS are read within 3 minutes of reception. Recipients can also store messages in order to get info later.
Viral communication
Messages can be forwarded easily, increasing potential for promotions going viral.
Stress free communication
Campaigns can be easily managed and created. No technical skills required.
Bidirectional Communication
Allows you to establish a dialogue with your customers. See 2 Way SMS services also.
Low Cost
Communicating via SMS costs less than other traditional methods of communication.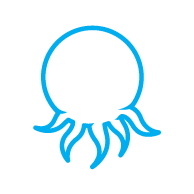 Octapush New Messaging Platform
Discover our newest Platform and combine SMS Marketing with Viber Campaigns, attractive Landing Pages & a complete Online Booking System. Learn more at messaging.yuboto.com