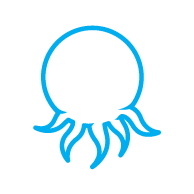 Octapush New Messaging Platform
Discover our newest Platform and combine SMS Marketing with Viber Campaigns, attractive Landing Pages & a complete Online Booking System. Learn more at messaging.yuboto.com
SMS Tools
If you need to send SMS, here you will find all the tools you will need!
Connect to our SMS Gateway using any of the following protocols:
HTTP/HTTPS - Available through HTTP API.
SMTP - Available through EmailtoSMS service.
SMPP v3.4 - After you create your account, please contact us for activation.